Customer Life Cycle Management (B2C)
The success of a business depends on business–customer interaction during three crucial phases: Pre-Agreement, Agreement, and Post–Agreement. Business interfaces involve every single unit of the organisation – not just restricted to the departments directly connected to the customer. Managing customer experience effectively across various functions like retail, engineering and others build a strong relationship and secure the future of a product or service. Customers receive a plethora of brand messages with similar content. Our all-comprehensive CLM solution has been designed to deliver fresh and creative.
Key Services
Our Customer Life cycle Management expertise enables us to deliver an allinclusive suite of packages. Keep the position of the brand secure in the competitive world. Protect the brand and its customers. We take ample measures to ensure unwavering commitment towards our customers even after the agreement is inked.
Customer Acquisition
Target customer segments, offering attractive customised sales and secure a bigger market share. Extend support to industries with our segment-based campaign programs. Acquire customers and gradually build loyalty with our credibility. Lead Generation, Campaign Management constitute part of our customer acquisition programs.
Customer Maintenance
We know the value of personalised attention customers need when they come on board. We have designed processes to make them feel privileged and prioritised. We take special care of the fact that the customer experience level remains at its peak. Cross selling and up selling figure in this stage.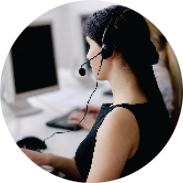 Retention Management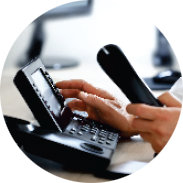 Maintaining highest standards of quality even after sales is necessary for retention management. Identify and understand the area of concern. Conduct retention programs to ensure that customer feedback and business response are aligned.
Brand Loyalty Programs
To keep the position of a brand secure in the competitive world, it is mandatory to protect the brand and its customers. We take adequate measures to ensure that our commitment towards our customer does not wane after the agreement phase.